November 4, 2016
This is the latest in a series of dispatches from scientists and education officers aboard the Schmidt Ocean Institute's R/V Falkor. Read more posts here, and track the Falkor's progress here.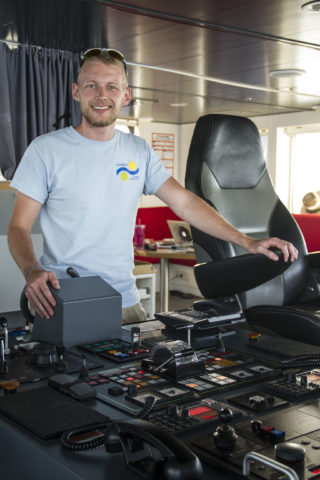 There has not been a slow day in this expedition. As Chief Officer Paul Shepherd and his team scan the horizon in search for a helicopter, he considers what a luxury it has been to have had a whole week to practice this cruise's operations in ideal weather. Getting instruments in and out of the water is bread and butter onboard Falkor, but last week's flat seas and light winds have been welcome nevertheless.
For the past eight days, Falkor has been operating close to land, but it will soon be time to head into the open ocean. Stronger winds and ocean swells are expected, and with them, increased complexity in the operations.
Chief Scientist Oliver Wurl agrees. In fact, different weather conditions are the reason why the ship has stayed close to Australia so far. As clouds cool down in contact with land, rain increases and carries material into the ocean. More particles are found in the water with higher concentrations of nutrients and biomass. The experts are interested in following the biomass' gradient as it fades towards blue water.
Homework
The sea surface microlayer is suspected to suppress waves and with them, gas exchange. But waves can only be contained for so long, and once wind speeds pick up, the microlayer will be impacted. Oliver's team has done their homework and after studying years' worth of observations of this time of the year and in this part of the ocean, they trust to find wind speeds of less than five meters per second. But of course, there are no guarantees.
That is why they have allowed three days per station in the next phase of the expedition: "in case the weather is against us," Oliver declares. Even though he has worked in the open ocean before, he has never deployed the catamaran in blue water before.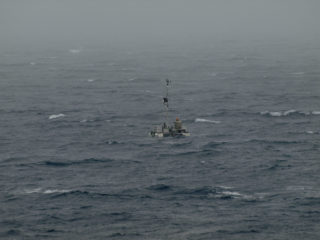 It is true that the catamaran is the trickier of the deployments, but it is Paul's job to anticipate how the weather could affect all of Falkor's operations. At the very least, the officers will have to compensate constantly for the effects of trade winds and currents on the vessel, as well as acting to minimize rolling.
The helicopter finally appears, delivering parts to get the UAVs in the air. A cargo net is lowered onto the storage deck and two of the deck crew quickly retrieve the contents. Once again, the operation is smoothly carried out to the point of being thoroughly anticlimactic. However, that is the whole point: for Paul, getting the preparation and planning right is most of the battle.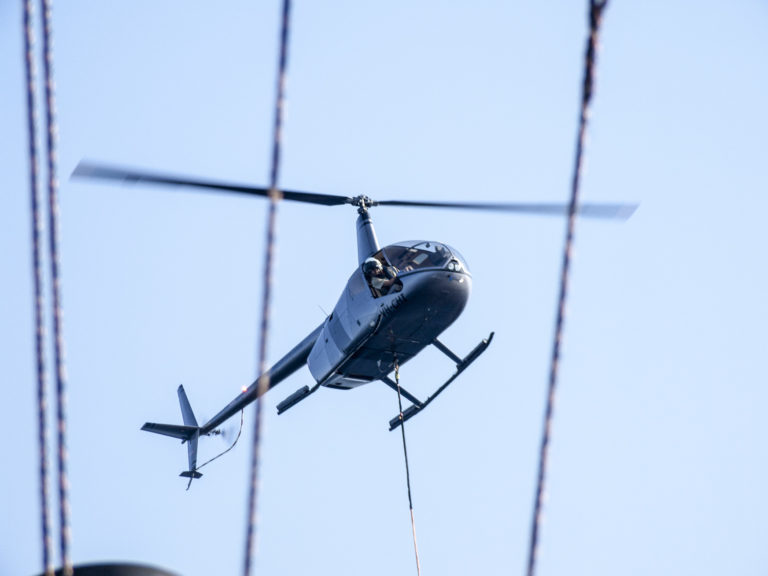 This post originally appeared on the Schmidt Ocean Institute blog.